230 Marstellar Street West Lafayette, IN
Floorplans
Last Updated:
2 months ago
Beds
Bath
Rent
Size
Available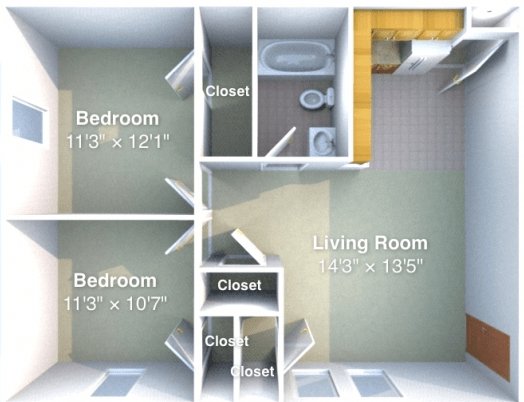 1
640ft2
Aug 1st, 2021
Amenities
Refrigerator
Trash Removal Included
Water Included
Virtual Walkthrough
Microwave
Near Campus
Shades/blinds
Student
Accepts Credit Cards
Ceiling Fans
Baseboard Heating
Property Details
Park Place is an apartment building that houses 12 two-bedroom apartments. This building is conveniently located just south of the Memorial Mall on Marstellar Street and is right across from the Horticulture gardens and greenhouses. With spacious bedrooms, on-site parking, and a quiet, comfortable location that is close to all that Purdue has to offer, Park Place is the ideal place to live.
Additional Info
Total Unit Count: 12
Last Updated: 2 months ago
Contact Number: (765) 588-9380
Property Manager
: Granite Student Living - West Lafayette
Where You'll Live
---
Park Place
230 Marstellar Street West Lafayette, IN, 47906

Walk Score ©
76
Very Walkable
Review This Property
Write a Review
---
No ABODO reviews yet.
Be the first!
Explore Nearby
---
LOCATION
Park Place is located near the Downtown Lafayette neighborhood just 0.72 miles from the center of West Lafayette and 0.55 miles from Purdue University-Main Campus. The property has a Walkscore of 76, so you should be able to walk or ride a bike most of the time.
SHOPPING
Park Place has many shops nearby. Coffee shops in the area include Panera Bread, Starbucks, Greyhouse Coffee & Supply Co.. There are a number of markets in the area include Walmart Supercenter, Pay Less Super Market, Dollar General.
NIGHT LIFE
This area of West Lafayette has many restaurants and bars nearby. Restaurants in the area include Buffalo Wild Wings, SUBWAYRestaurants, Nine Irish Brothers, West Lafayette. And there are a number of bars in the area