117 South Hamilton Street Madison, WI
Matched
1 beds (27)
2 beds (20)
Beds
Bath
Rent
Size
Available
1
780ft2
Now
1
685ft2
Now
1
780ft2
Now
1
730ft2
Unavailable
1
740ft2
Unavailable
1
775ft2
Unavailable
1
770ft2
Unavailable
1
730ft2
Unavailable
1
685ft2
Unavailable
1
685ft2
Unavailable
1
775ft2
Unavailable
1
775ft2
Unavailable
1
740ft2
Unavailable
1
775ft2
Unavailable
1
685ft2
Unavailable
1
680ft2
Unavailable
1
685ft2
Unavailable
1
925ft2
Unavailable
1
860ft2
Unavailable
1
770ft2
Unavailable
1
740ft2
Unavailable
1
685ft2
Unavailable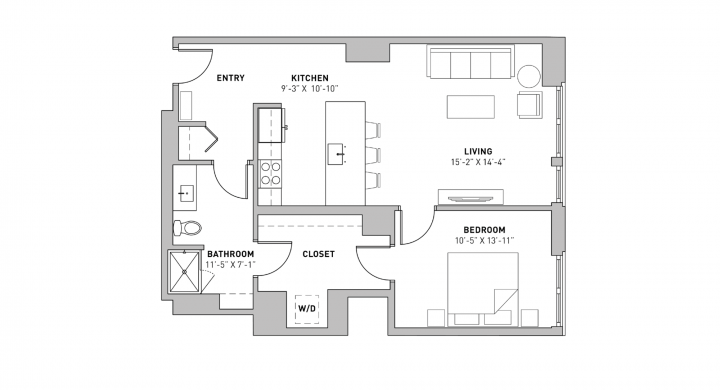 1
780ft2
Unavailable
1
770ft2
Unavailable
1
925ft2
Unavailable
2
1,248ft2
Unavailable
2
1,320ft2
Unavailable
2
1,250ft2
Unavailable
2
1,250ft2
Unavailable
2
1,370ft2
Unavailable
2
1,450ft2
Unavailable
2
1,570ft2
Unavailable
2
1,320ft2
Unavailable
2
1,370ft2
Unavailable
2
1,320ft2
Unavailable
2
1,570ft2
Unavailable
2
1,250ft2
Unavailable
2
1,255ft2
Unavailable
2
1,250ft2
Unavailable
2
1,560ft2
Unavailable
2
1,255ft2
Unavailable
2
1,390ft2
Unavailable
2
1,390ft2
Unavailable
2
1,255ft2
Unavailable
Pets
Dogs Ok
Cats Ok
Pet Friendly Community
Breed Restrictions: None of our communities allow the following breeds, pure or mixed: Doberman Pinscher, German Shepard, Rottweiler, Chow Chow, Akita, Mastiff, Presa Canario, Cane Corso, Siberian Husky, Alaskan Malamute, Great Dane, Wolf-Hybrid and "Pit Bull" breeds including American Staffofshire Terrier, Staffordshire Bull Terrier and American Bulldog as well as any other breeds deemed unacceptable by management.
Number Limit: Up to 2 cats or 1 dog; 2 dogs in 2BR only
Pet Fee: $50 fee for dogs
Pet Rent: $25/month/cat; $50/month/dog
Other: ALL PETS MUST BE SPAYED OR NEUTERED AND CURRENT ON RABIES VACCINES
Amenities
Heat Included
Dishwasher
Balcony, Deck, Patio
Fitness Center
Refrigerator
Trash Removal Included
Walk In Closets
Controlled Access
Hardwood Floors
Water Included
Coffee
On-site Management
Virtual Walkthrough
Range / Oven
Ceiling Fans
Clubhouse
Media Room
Quartz Countertops
Central A / C
Package Receiving
Court Yard
Car Charging Station
Sewer Included
Stainless Steel Appliances
New Property
Barbecue
Online Payments
Trash Chute
Microwave
Intercom System
Lobby
Bike Parking
Parking
Garage - Attached
Off-street Parking
Electric Vehicle Charging
powered by
More Info: Underground Parking $175/month per stall
Property Details
Distinctive from the ground up. The signature style of The Pressman was designed to create a luxurious lifestyle through expert craftsmanship, thoughtful detail, and service that anticipates your every whim. All within steps from Madison's bustling Capitol Square.

Spacious floor plans include large open kitchens, generously sized walk-in closets and roomy living spaces that feature vast downtown views. The Pressman's high-touch services and sophisticated amenities make the transition to downtown living seamless.
Lease & Fees
Security Deposit: $300
Lease Length: 6-24 Months
Application Fee: $25
Where You'll Live
---
The Pressman
117 South Hamilton Street Madison, WI, 53703

Walk Score ©
96
Walker's Paradise
Review This Property
Write a Review
---
No ABODO reviews yet.
Be the first!
Explore Nearby
---
LOCATION
The Pressman is located near the Downtown neighborhood just 0.54 miles from the center of Madison and 1.21 miles from University of Wisconsin - Madison. The property has a Walkscore of 96, so you will be in walking distance of everything you'll need on a daily basis.
SHOPPING
The Pressman has many shops nearby. Coffee shops in the area include Daisy Cafe & Cupcakery, Fair Trade Coffee House, Starbucks. There are a number of markets in the area include Trader Joe's, Fresh Madison Market, Willy Street Co-opEast.
NIGHT LIFE
This area of Madison has many restaurants and bars nearby. Restaurants in the area include Noodles and Company, Marigold Kitchen, The Great Dane Pub & Brewing Company. And there are a number of bars in the area include Brass Ring.