Hub on Campus Gainesville 3rd Avenue
1258 Nw 3rd Ave Gainesville, FL
Matched
Studios (13)
1 beds (5)
2 beds (34)
3 beds (22)
4 beds (26)
5 beds (3)
Beds
Bath
Rent
Size
Available
1
338ft2
Aug 18th, 2021
1
606ft2
Aug 18th, 2021
2
1,039ft2
Aug 18th, 2021
1
608ft2
Aug 18th, 2021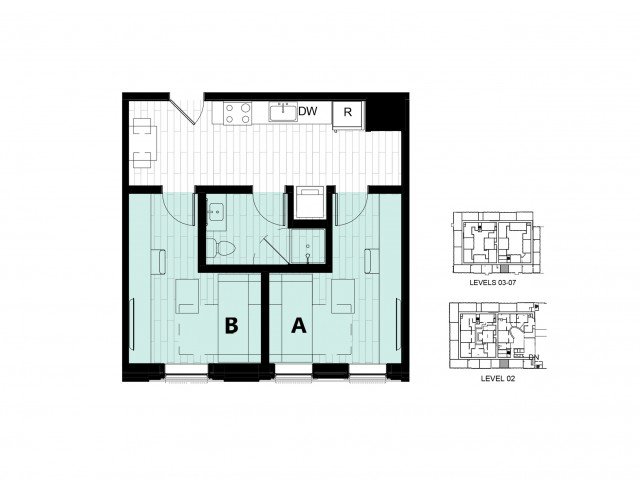 1
608ft2
Aug 18th, 2021
1
816ft2
Aug 18th, 2021
2
779ft2
Aug 18th, 2021
2
790ft2
Aug 18th, 2021
2
814ft2
Aug 18th, 2021
2
817ft2
Aug 18th, 2021
2
909ft2
Aug 18th, 2021
2
995ft2
Now
2
951ft2
Aug 18th, 2021
2
995ft2
Aug 18th, 2021
3
981ft2
Aug 18th, 2021
3
1,102ft2
Aug 18th, 2021
3
1,155ft2
Aug 18th, 2021
3
1,265ft2
Aug 18th, 2021
3
1,270ft2
Aug 18th, 2021
4
990ft2
Aug 18th, 2021
4
1,574ft2
Aug 18th, 2021
5
2,728ft2
Aug 18th, 2021
4
2,934ft2
Aug 18th, 2021
1
338ft2
Unavailable
1
338ft2
Unavailable
1
383ft2
Unavailable
1
451ft2
Unavailable
1
471ft2
Unavailable
1
451ft2
Unavailable
1
471ft2
Unavailable
1
471ft2
Unavailable
1
471ft2
Unavailable
1
741ft2
Unavailable
1
606ft2
Unavailable
1
606ft2
Unavailable
1
432ft2
Unavailable
1
594ft2
Unavailable
2
1,039ft2
Unavailable
2
1,039ft2
Unavailable
2
1,039ft2
Unavailable
2
1,039ft2
Unavailable
2
1,039ft2
Unavailable
2
1,039ft2
Unavailable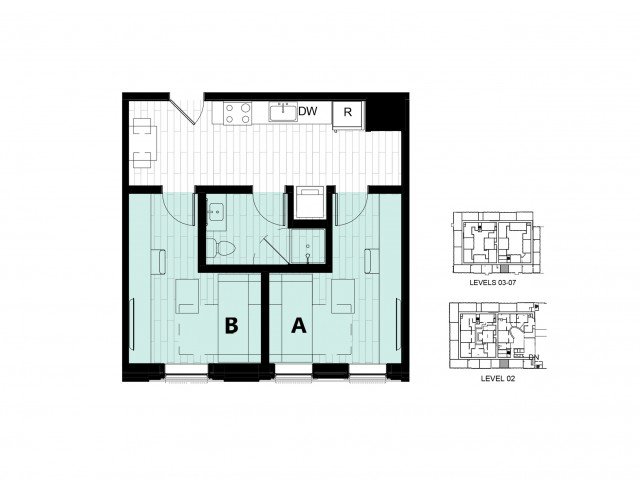 1
608ft2
Unavailable
1
816ft2
Unavailable
1
816ft2
Unavailable
2
814ft2
Unavailable
2
814ft2
Unavailable
2
798ft2
Unavailable
2
909ft2
Unavailable
2
791ft2
Unavailable
1
608ft2
Unavailable
1
816ft2
Unavailable
2
790ft2
Unavailable
1
839ft2
Unavailable
2
779ft2
Unavailable
2
834ft2
Unavailable
2
798ft2
Unavailable
2
817ft2
Unavailable
2
790ft2
Unavailable
2
779ft2
Unavailable
2
817ft2
Unavailable
2
951ft2
Unavailable
2
951ft2
Unavailable
2
951ft2
Unavailable
2
995ft2
Unavailable
2
995ft2
Unavailable
2
1,017ft2
Unavailable
2
1,017ft2
Unavailable
3
1,102ft2
Unavailable
3
1,102ft2
Unavailable
3
1,102ft2
Unavailable
2
1,017ft2
Unavailable
2
995ft2
Unavailable
3
981ft2
Unavailable
3
981ft2
Unavailable
3
1,155ft2
Unavailable
3
981ft2
Unavailable
4
1,574ft2
Unavailable
3
1,270ft2
Unavailable
3
1,270ft2
Unavailable
5
2,728ft2
Unavailable
4
1,574ft2
Unavailable
4
1,574ft2
Unavailable
3
1,265ft2
Unavailable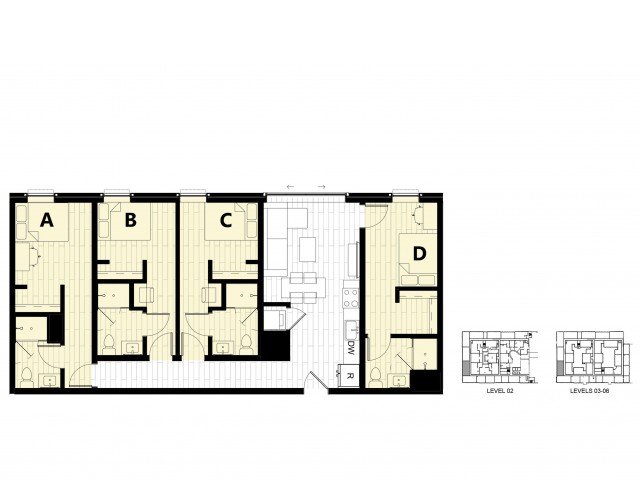 4
1,071ft2
Unavailable
4
1,071ft2
Unavailable
4
1,109ft2
Unavailable
4
990ft2
Unavailable
3
1,265ft2
Unavailable
4
1,071ft2
Unavailable
4
1,071ft2
Unavailable
3
1,270ft2
Unavailable
3
1,270ft2
Unavailable
4
1,221ft2
Unavailable
3
1,270ft2
Unavailable
4
1,071ft2
Unavailable
4
1,221ft2
Unavailable
4
1,247ft2
Unavailable
5
2,446ft2
Unavailable
4
2,934ft2
Unavailable
Pets
Dogs Ok
Cats Ok
Pet Friendly Community
Pet Fee: 275.00
Breed Restrictions: Breed Restrictions Apply
Size Restrictions: Weight Restrictions Apply
Pet Rent: $25/month
Other: Hub On Campus Third Ave is a pet-friendly community. We allow cats and dogs only. No aggressive breeds and must be under 30 pounds. Our pet fee includes a one time $250 fee and a $25 a month pet rent.
Amenities
Air Conditioning
Dishwasher
Furnished
Fitness Center
Refrigerator
Garbage Disposal
Trash Removal Included
Pool
Public Transportation
Cable Included
Internet Included
Controlled Access
On Bus Line
Living Room
Stainless Steel Appliances
Central A / C
Sauna
24-hour Maintenance
Online Payments
Roof Top Patio
Near Fire Department
Bike Repair Station
Usb Ports
Designer Cabinetry
Custom Roller Shades
Microwave
Heat: Forced Air
High-speed Internet
Secured Entry
Bike Parking
Study Areas
Near Grocery Store
Tanning Salon
Private Bedrooms
Student
Bluetooth Showerhead
Range / Oven
Ice Maker
Cable-ready
Elevator
Clubhouse
Individual Lease
Near Hospital
Bike Storage
Steam Room
On-site Retail
Blackout Shades
Virtual Walkthrough
Mother-in-law Unit
Freezer
Ceiling Fans
Hot Tub / Spa
Green Community
Online Community Portal
Near Campus
Wood-style Flooring
Quartz Countertops
Computer Stations
Insulated Interior Walls
More Info: Limited, reserved, garage parking available starting at $200 per month for vehicles and $60 per month for scooters.
Property Details
Off campus student housing near UF has never been more sought after. Amongst the palm trees, students find furnished apartments that glisten with designer-quality finishes. With a prime location and student living designed for your success, Hub Third Ave is unmatched.
Lease & Fees
Lease Length: 12 Months
Application Fee: $65 per applicant
Other: $150 Admin fee
Office Hours
Sunday: 11:00 AM - 5:00 PM
Monday: 10:00 AM - 7:00 PM
Tuesday: 10:00 AM - 7:00 PM
Wednesday: 10:00 AM - 7:00 PM
Thursday: 10:00 AM - 7:00 PM
Friday: 10:00 AM - 7:00 PM
Saturday: 11:00 AM - 5:00 PM
Additional Info
Year Built: 2020
Total Unit Count: 201
Last Updated: 1 hour ago
Contact Number: (352) 320-3059
Property Manager
: Core Campus Management, LLC
Where You'll Live
---
Hub on Campus Gainesville 3rd Avenue
1258 Nw 3rd Ave Gainesville, FL, 32601

Walk Score ©
82
Very Walkable
Review This Property
Write a Review
---
No ABODO reviews yet.
Be the first!